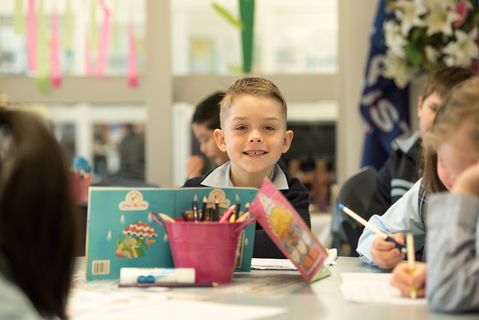 All are welcome to become a part of our St Raphael's School community.
We would be pleased to discuss the enrolment of your child at St Raphael's School where they will receive a quality Catholic education in a caring, community environment.
We offer a mid-year Reception intake and are pleased to announce that the 2022 Term 3 and 4 Reception intake will be free of charge. This Catholic Education South Australia [CESA] No Fee Policy along with their Making Catholic Education More Affordable initiative allows us to provide an affordable Catholic education for all our families.
Please contact our school's front office to discuss our enrolment process via email or ph (08) 8272 2368
Below you will find information pertaining to our school fees and payment options
Please also refer to our Fees Policy available for download here.
The annual school fees for 2022 are as follows:
Full Fee $2,800 1 child
$4,900 2 children
$6,300 3 + children
Lower Income Fee $1,680 1 child
$2,940 2 children
$3,780 3 + children
Please read the attached document for further information about our fees and contact our Finance Officer who will be pleased to answer your questions.
Direct Debit arrangements
If you would like to arrange regular payments linked to your credit card or bank account, please complete the form below and return it to our Finance Officer in the School office.